So we didn't have flour in our house for a little over a week. I don't know how we survived, honestly. I know you're thinking, why didn't you just go get flour? Oh, because we buy our flour 50 pounds at a time from a little store almost an hour away. We're picky and we found a great stone ground white whole wheat flour that we just love. 50 pounds of flour lasts us about 3 and a half months. We bake a lot.
So the day after we bought our flour we got to work, I got up early and made blueberry muffins and a pie crust. AJ spent his morning making soaked wheat bread. I then made biscuits as a side for dinner and then I made the pie crust from that morning into a wild berry tart. Blueberry muffins, pie crust, 2 loaves of bread, and a batch of biscuits. Yep, we had to make up for lost time! (and I think we succeeded, right?)
I think I'm in love with this wild berry tart, it's a mix of fresh and sweetened raspberries, blueberries, and strawberries enveloped in a pie crust. Of course I used my easy four ingredient flaky pie crust recipe it's my favorite recipe ever, so easy and versatile.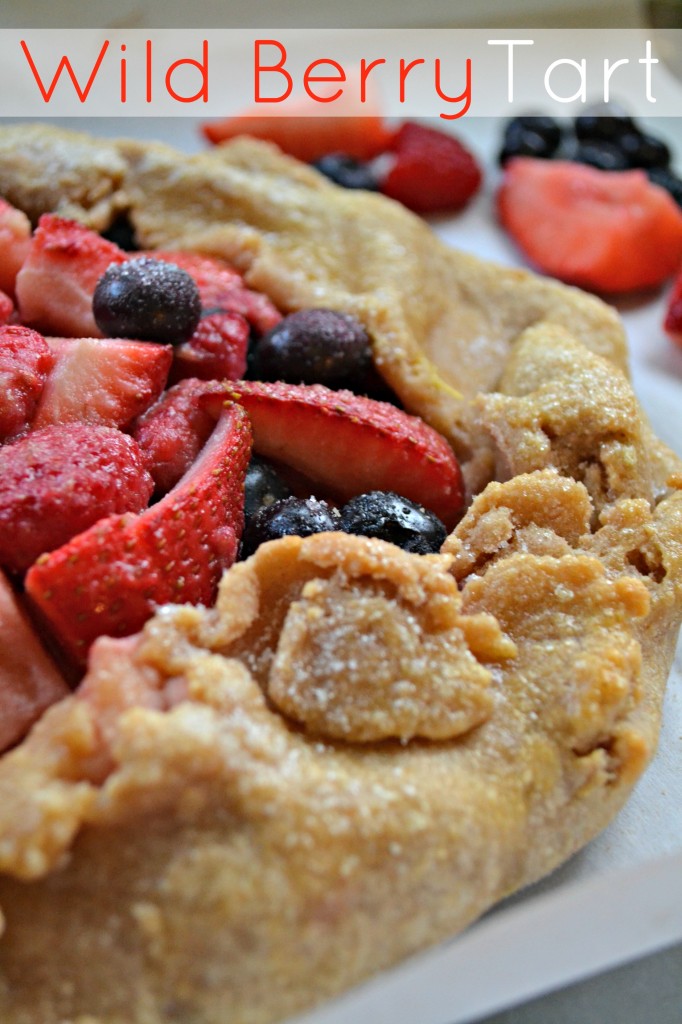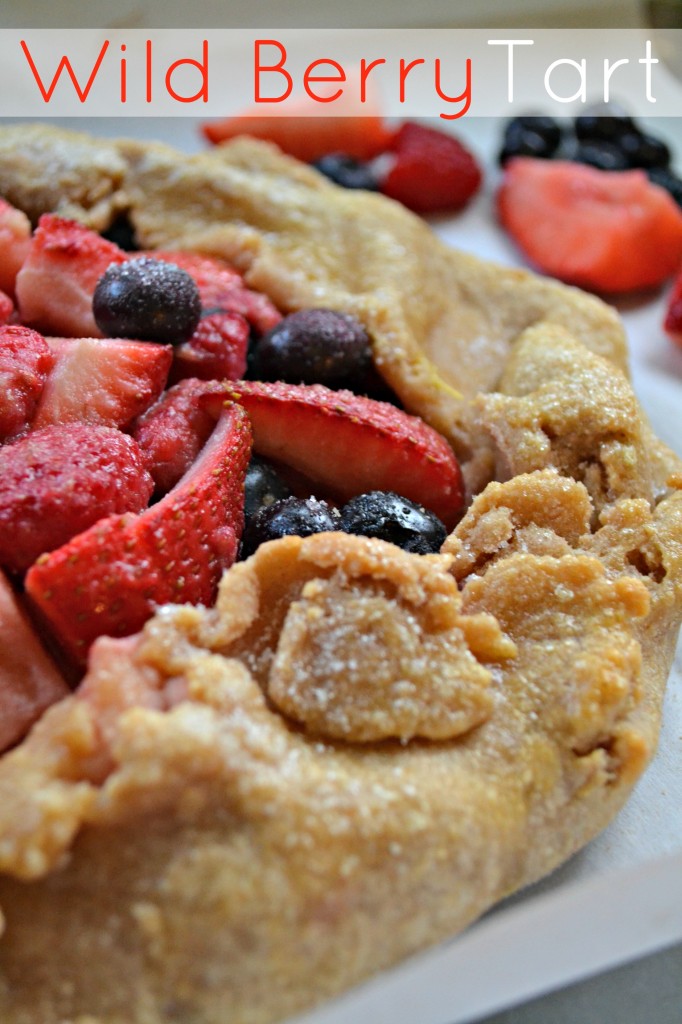 It still doesn't feel like Spring, but that doesn't mean you can't pick up some berries and enjoy a slice of Summer with this delicious wild berry tart. It's even better topped with homemade whipped cream, so refreshing!
You could use a different mix of berries, these three just happen to be my favorites. I just love baking with fruit, I can't wait for fruit to officially be in season.
Doesn't this tart just look like a bright Summer day? It sure has me daydreaming..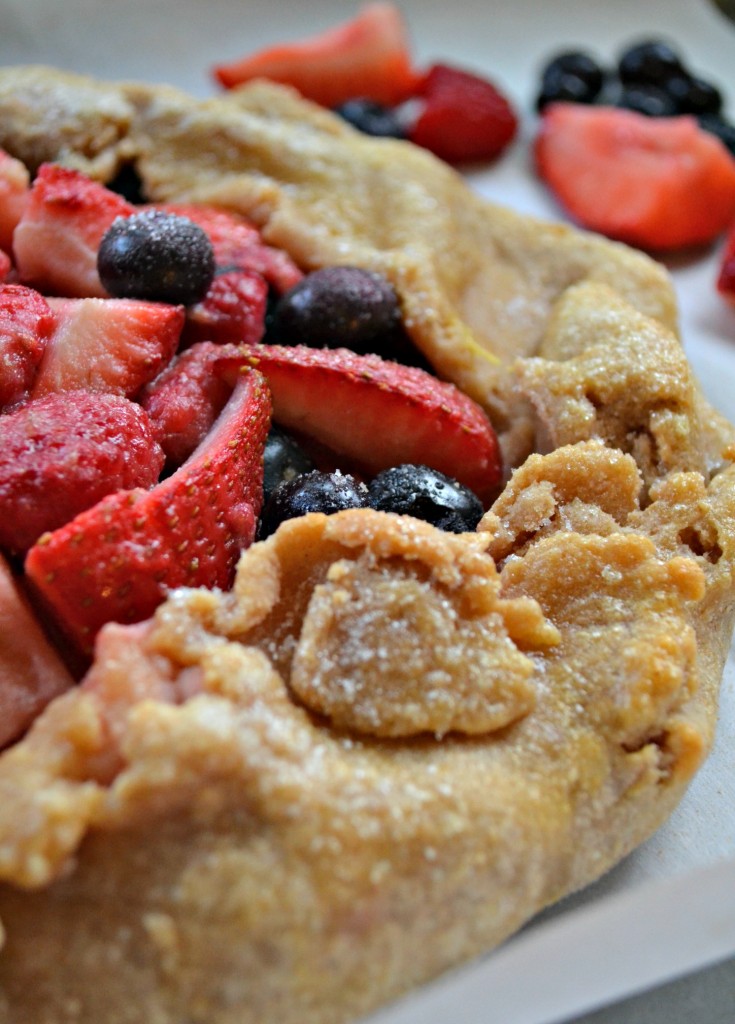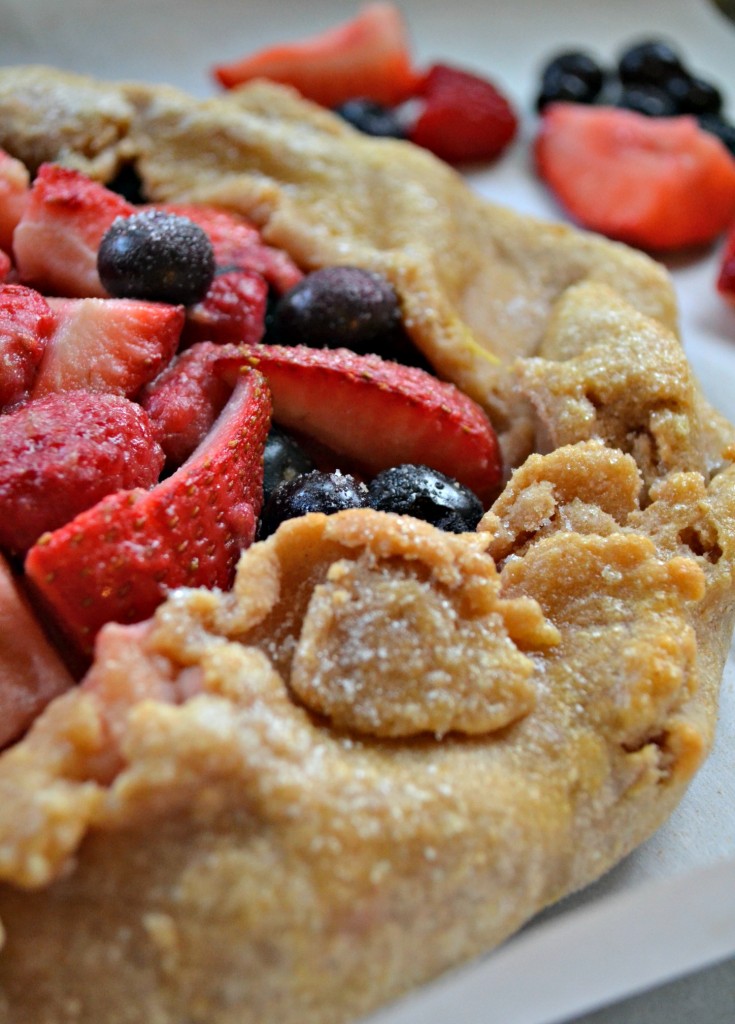 Ingredients
1 pie crust
3 cups of fresh berries
3 Tablespoons sugar
1 Tablespoon Flour
1 egg, beaten
Instructions
Preheat oven to 450* F.
Wash and cut larger berries in half.
Roll out your pie crust and place on a parchment lined cookie sheet.
In a medium sized bowl place berries, sprinkle 2 Tablespoons sugar and flour on top and stir.
Place berries in the middle of the crust, leaving 2 inches of space along the edges. Fold the crust over the berries and pinch seams closed.
Brush crust with beaten egg, sprinkle with remaining sugar.
Bake for 15-20 minutes.
Let cool for 30 minutes before cutting into the tart.
Best enjoyed topped with whipped cream (make your own by whipping heavy whipping cream, sugar, and a bit of vanilla.)
Remember to check out my recipe for four ingredient flaky pie crust! Seriously, you'll never buy store bought again!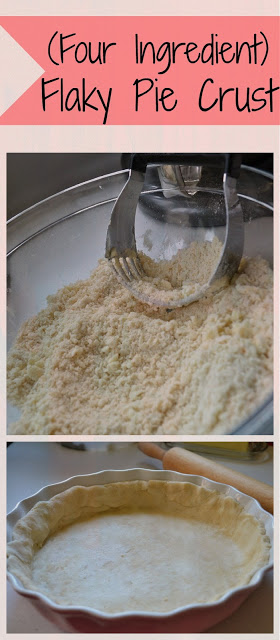 Which berries do you love to bake with?
Written by, Brittany, the geek behind the blog. I share lots of recipes, my thoughts on the latest tech gadgets, my favorite geeky games, and snippets of life as a Work-at-home mom.