We found The Bulldog after a bit of research on our last night in St. Paul and decided to go there for dinner. It is located in an area called Lowertown which sounds really cool and makes us think of Dragon Age! I guess you could call it a brew pub, they do have one of their own house beers as well as a huge selection of local craft beers. It is definitely more of a pub with unique takes on classic bar food.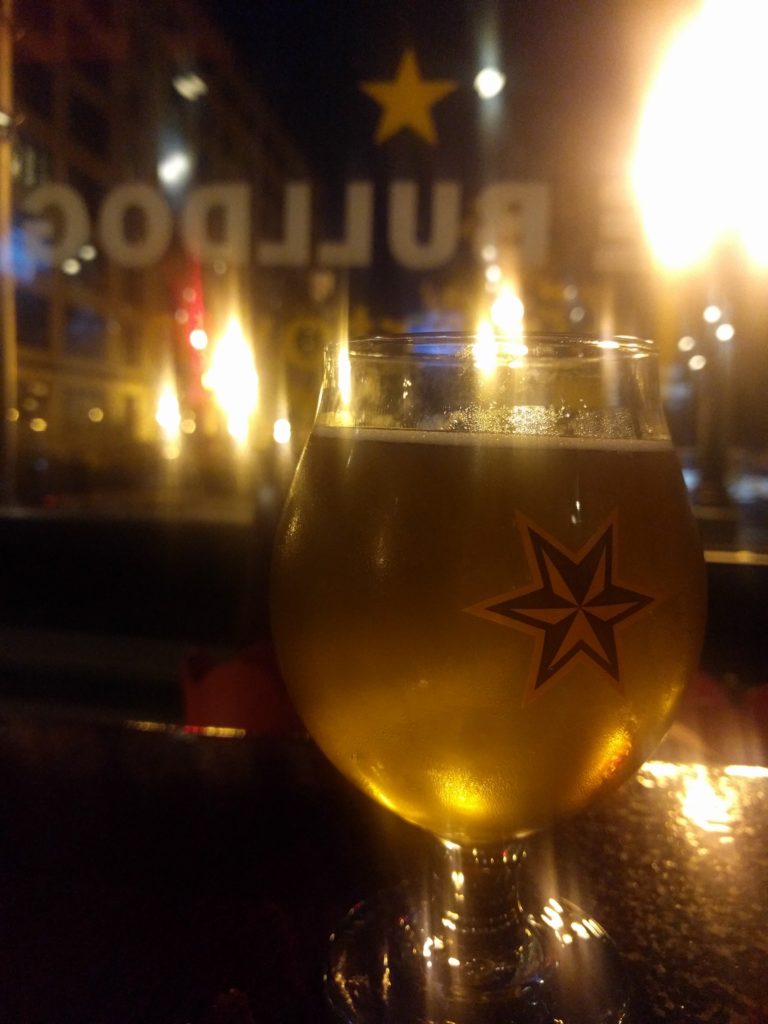 They have the standard fare with unique twists like spinach artichoke dip made with roasted poblano peppers, dry rubbed wings made with 6 of the world's hottest peppers, deviled eggs, and a house made relish that uses chili's and habaneros!
They also have things like pot roast poutine as well as your standard assortment of burgers and sandwiches. They have house entrees and they also have an extensive menu of hot dogs. This place definitely has something for everyone and everything we had was really delicious.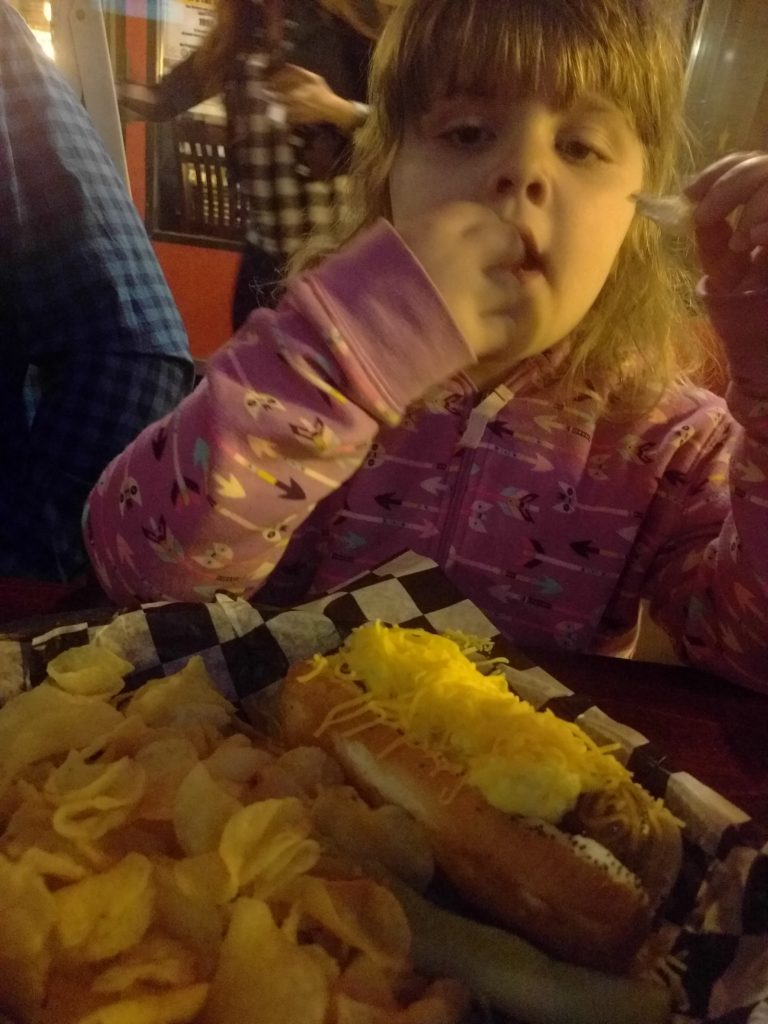 They do not have a kids menu and minors also must be out by 9 pm but they were still really good about us bringing Aliceana in. Like I said no kids menu but they have a great menu of hot dogs so there is not a problem finding something for the kiddos. Aliceana had their breakfast sausage which is a house made jumbo breakfast sausage link with bacon and a touch of maple syrup inside served in a bun topped with scrambled eggs and cheddar cheese it comes with hot sauce on top but we just asked for it with no sauce. She really loved it, the sausage is about the size of a brat and came with homemade chips and a pickle spear.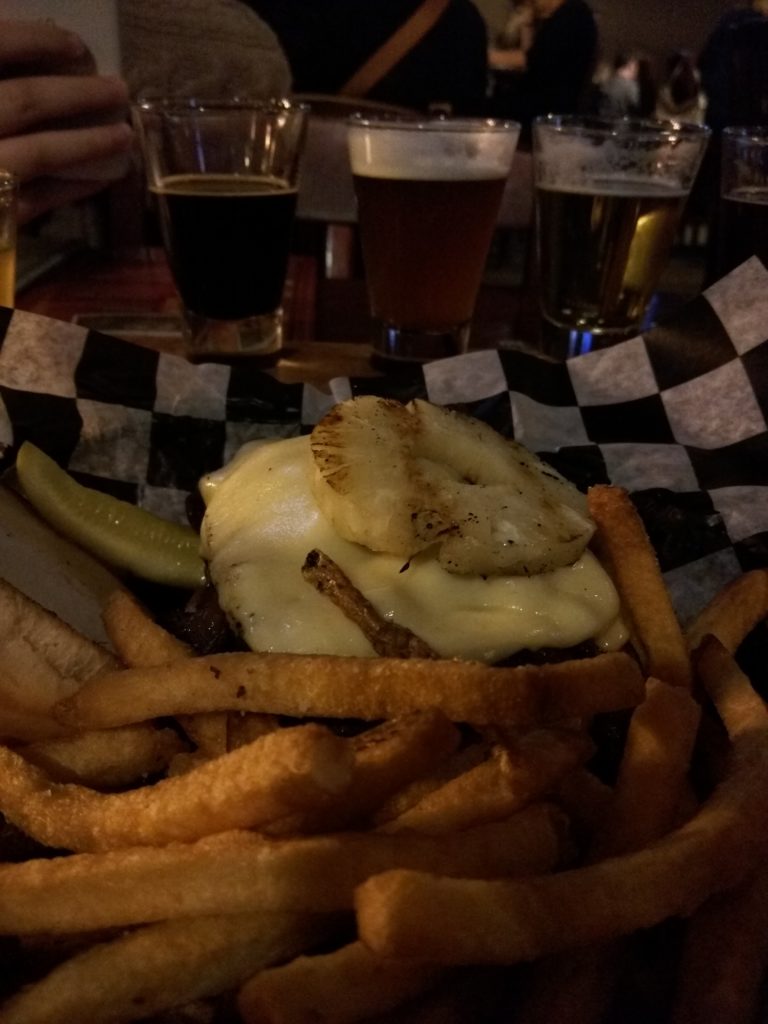 I had the Hawaiian volcano which is a half pound Angus beef burger topped with double smoked bacon, grilled pineapple slice, sliced fresh jalapenos, and smoked Gouda. It was absolutely delicious, the heat from the peppers was balanced out well by the sweetness of the grilled pineapple and the cheese. Brittany had the Porky Pig which is house-made pulled pork with bacon, pepper jack cheese, and red onions.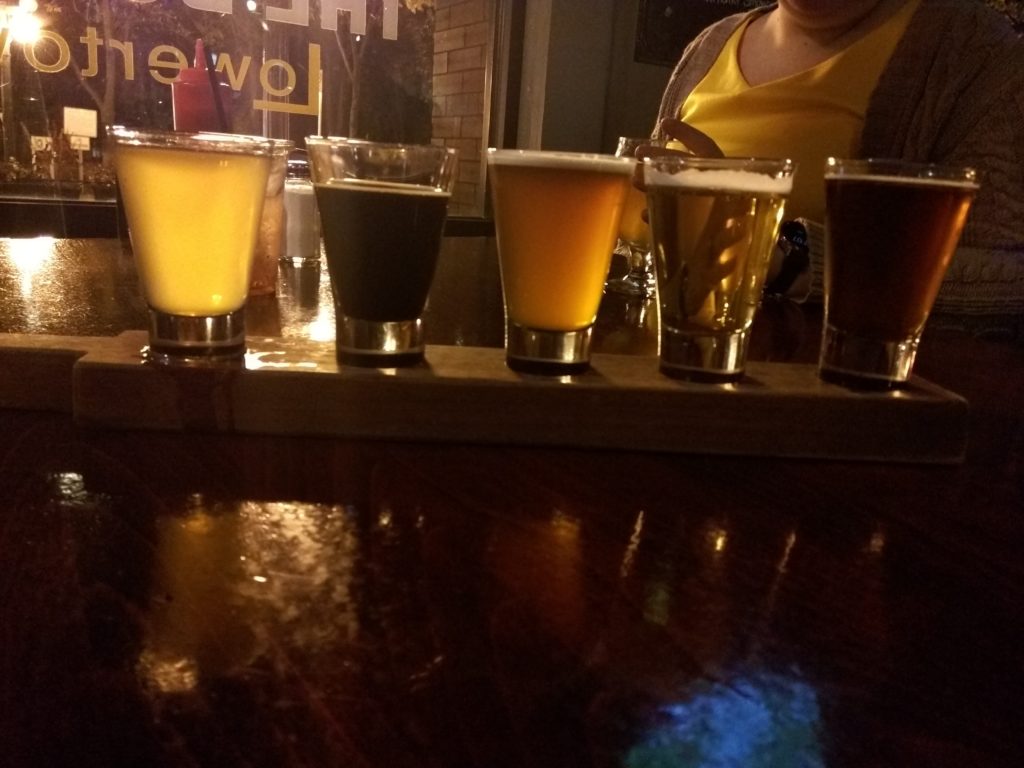 Their beer selection was really good and they have flights of 5 beers for $14. I was able to enjoy 5 Minnesota beers on our last night in town and had some really good ones. The Bulldog is ok for a family to stop in and eat before 9 but is definitely geared towards the younger crowd at night time. They are also open for lunch starting at 11am but the menu is more limited for lunch time. I would definitely recommend stopping in and trying some of their unique awesome dishes.
I am the husband of the Geek and the beard behind the blog! I really enjoy writing about my family and all of my interests. I will be sharing everything from great grilling recipes to the perfect beer for the season.