This shop has been compensated by Collective Bias, Inc. and its advertiser, MARS Wrigley Confectionery. All opinions are mine alone. #CreamySNICKERS #CollectiveBias
Normally I love hitting the road and spending a day traveling, it's a great time to take in some scenery, have some great discussions, and sing those favorite songs at obnoxious volumes. When you go on a road trip and the temperatures are negative it's a different story. We had a lot of driving to do so I made sure we were equipped with snow boots, winter coats, hats, mittens, water, and of course I packed some treats. I grabbed a couple bags of NEW Creamy SNICKERS® squares. We didn't need two bags, but I figured we would want to try both varieties.
We were headed to the desolate Northwoods in Wisconsin and it can be tricky to timeout when to grab lunch. As we passed by most restaurants at around 10:30 we didn't want to grab anything. Big mistake, by 11:00 we were feeling hangry and the options for food, well, there weren't any. Being hangry when stuck in a car at negative temperatures was not going to be pleasant. I reached for a bag of Creamy SNICKERS® Peanut Butter and we each had one of the individually wrapped squares.
It was a satisfying smooth, creamy treat. Rich Milk Chocolate and Caramel paired with creamy Almond Butter, Peanut Butter or Maple Almond Butter… all made with freshly ground nut butters. It was enough to satisfy us until we found some civilization. They taste great too, I love the blend of peanut butter, caramel and chocolate.
It also turned that hangry frown upside down. Instead of complaining about it being cold, we embraced it. We turned a "not-so-smooth" moment into a fun one. We even stopped at some roadside attractions.
Check out these dinosaurs, this one is named Tommie, according to his name tag.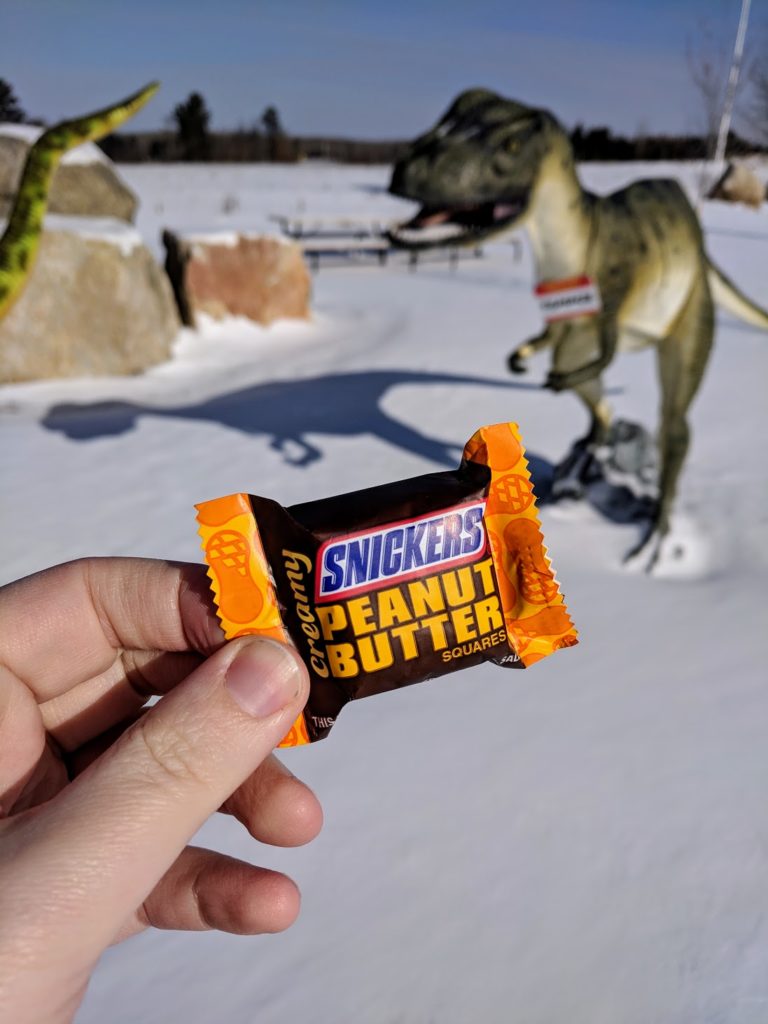 It was sunny and freezing, so not only could I not see my camera screen, it was too cold to register me tapping on the button to take a photo, so most selfies ended up like this or worse.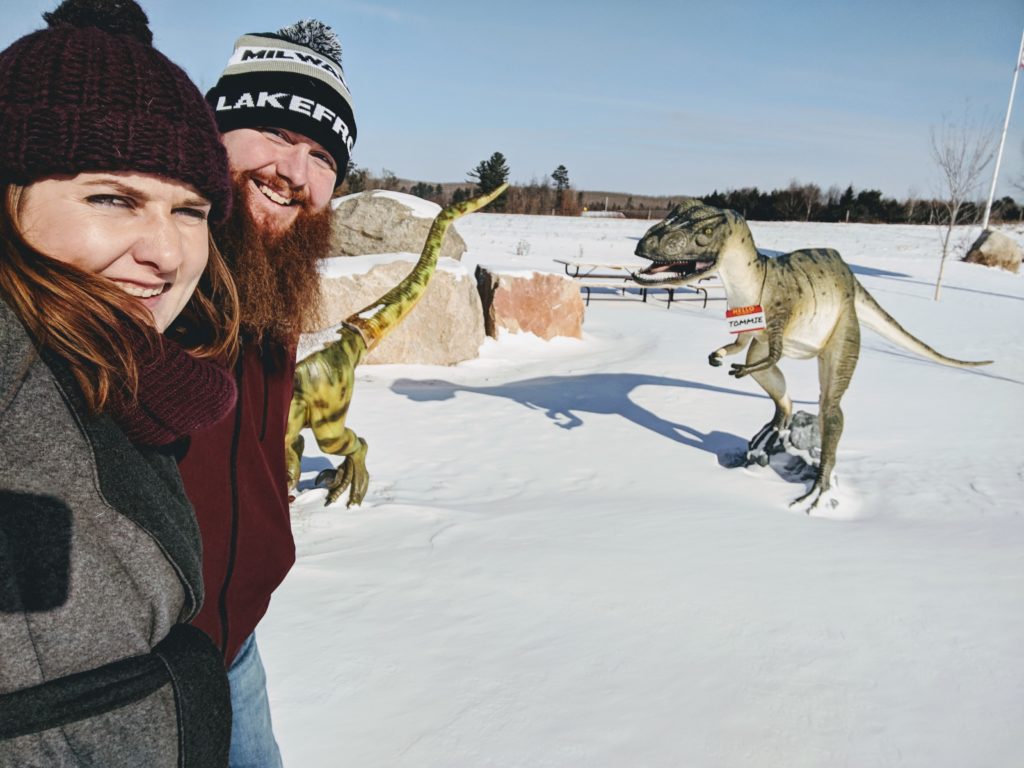 I'm so glad that I bought Creamy SNICKERS® which are new at Walmart! You can buy these now at Walmart!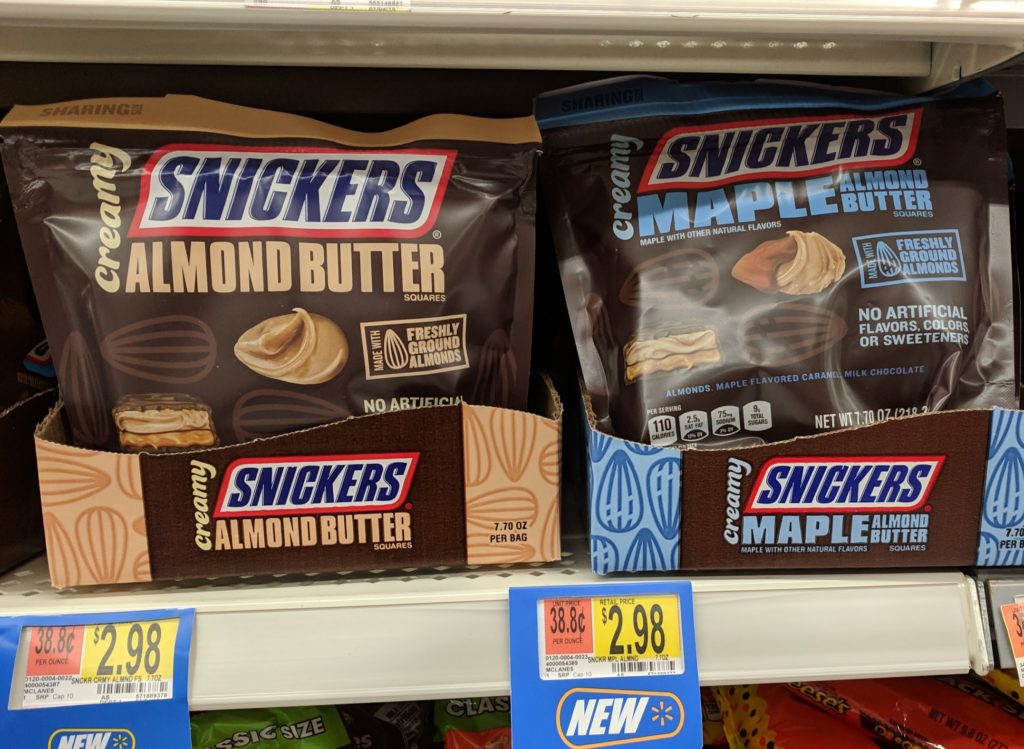 Dinosaurs weren't the only stop on our trip. We also found big foot, who ended up being about the size of my husband.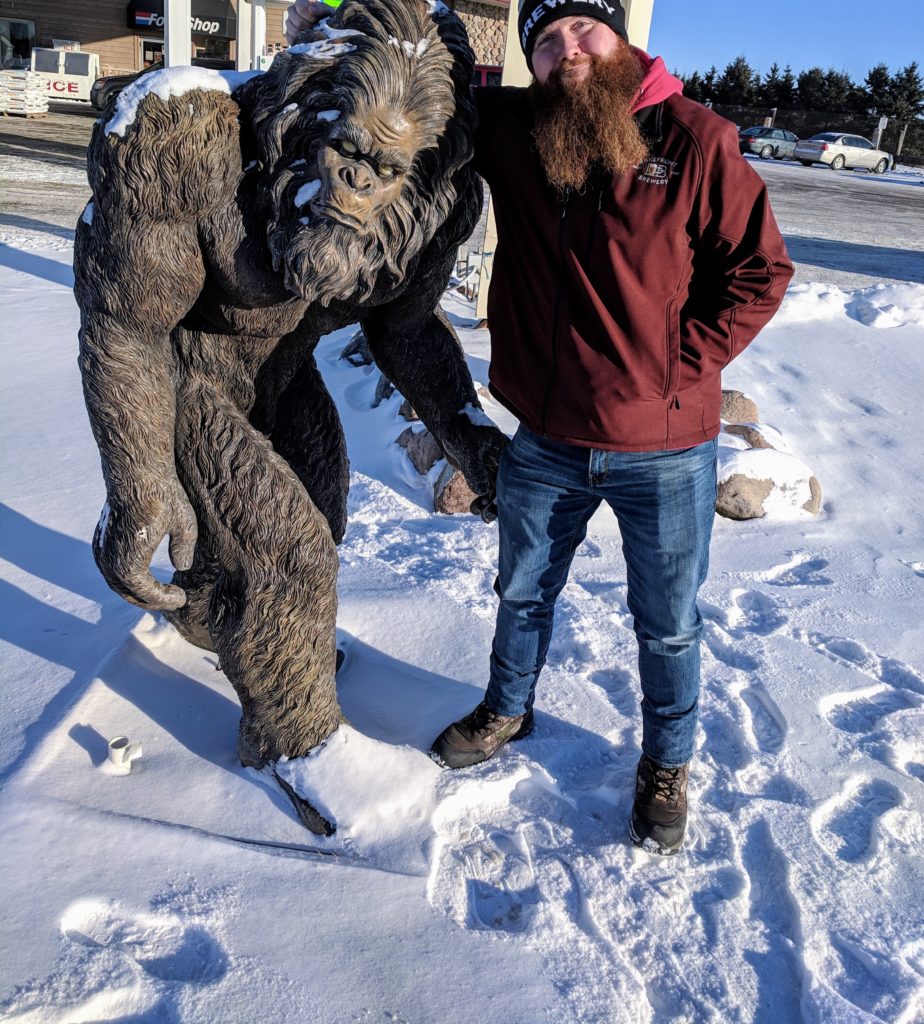 Big foot preferred Creamy SNICKERS® Maple Almond squares, as did we. The flavor of the maple makes for an absolutely great treat. We each only had one square of each variety during our trip, but we've each been sneaking one here and there whenever we're hangry at home. I love having these on hand for a quick treat.
Creamy SNICKERS® Maple Almond Squares have 110 calories, 6g of fat, 55mg of sodium, 11g of carbs, 9g of sugar, 2g of protein and 50mg of calcium per bar.
Creamy SNICKERS® Peanut Butter Squares have 110 calories, 6g of fat, 75mg of sodium, 12g of carbs, 9g of sugar, 2g of protein and 70mg of calcium per bar.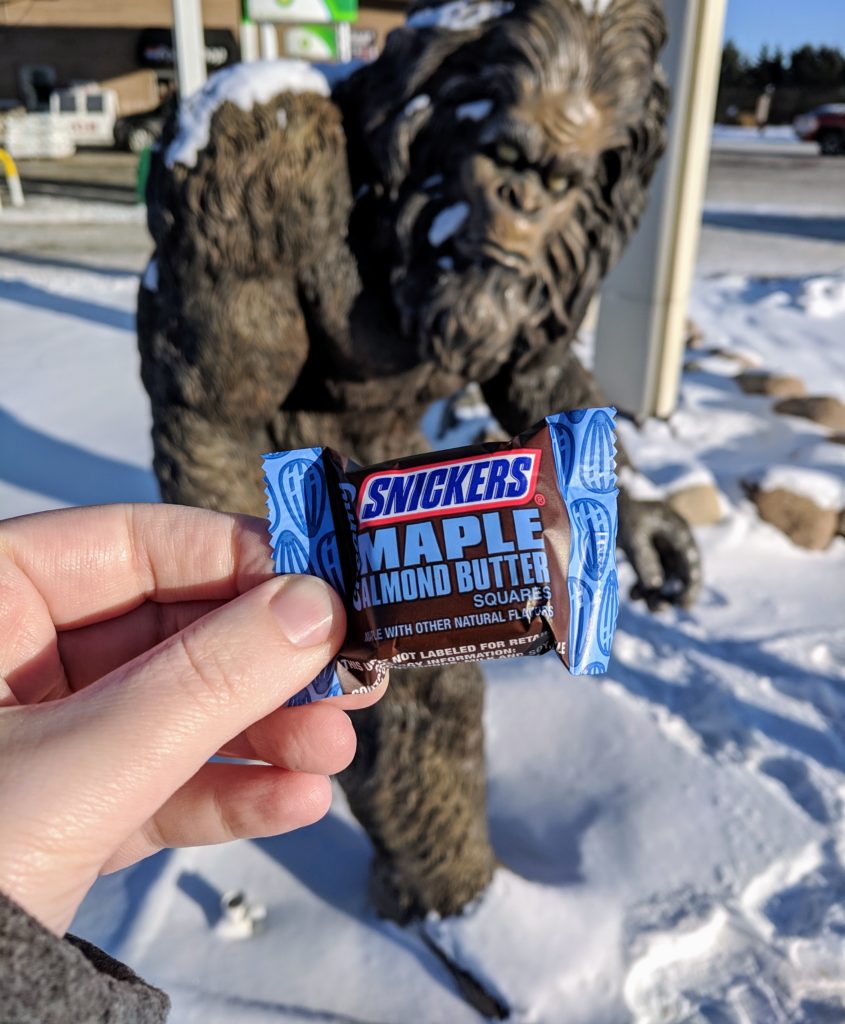 Don't be hangry purchase your own Creamy SNICKERS® today! What flavor do you want to try? Let me know in the comments below!
Written by, Brittany, the geek behind the blog. I share lots of recipes, my thoughts on the latest tech gadgets, my favorite geeky games, and snippets of life as a Work-at-home mom.