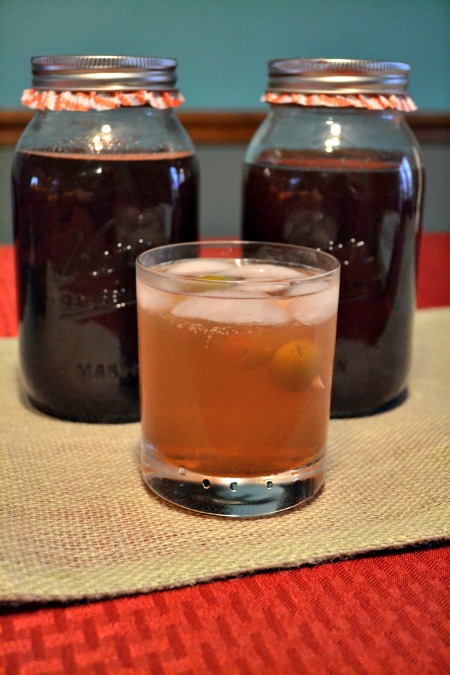 The old fashioned is a staple here in Wisconsin and can be found at pretty much any drinking establishment from your local bar to the finest supper club. It is a cocktail that dates back to the early 1800's and is still very popular among certain states to this day.
It is more than just a drink it is part of the culture here in our state. Supper clubs here are judged by how good their old fashions are and it can make or break them. That is how big of a deal this drink is in our state! There is a certain restaurant in town that has bad food and not great service but they have some of the best old fashions in town so they are still open.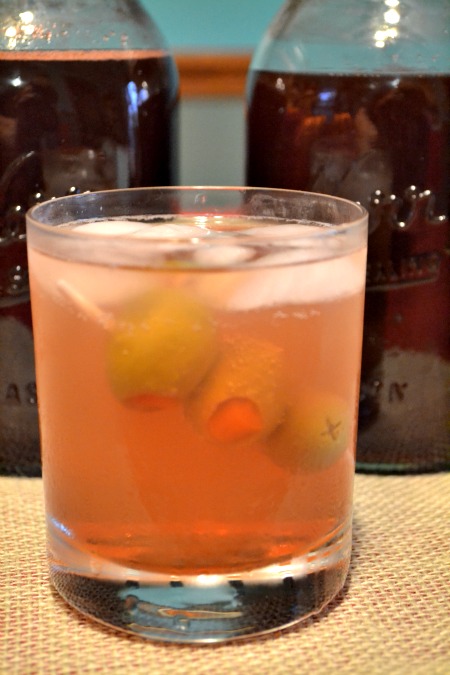 Now you might be thinking how can a simple drink mean so much to people? Every old fashion is a little different but they all follow the same template. This allows for people to create and experiment with different flavors to make a more unique version of this classic cocktail. This opens the door for experimentation of all kinds which leads to some really delicious combinations. Now the standard template is: sugar, bitters, whiskey/brandy, citrus (mainly orange) and clear soda for a mixer. This is a loose template and one thing that never changes is the sugar and bitters aspect which makes and old fashioned an old fashioned.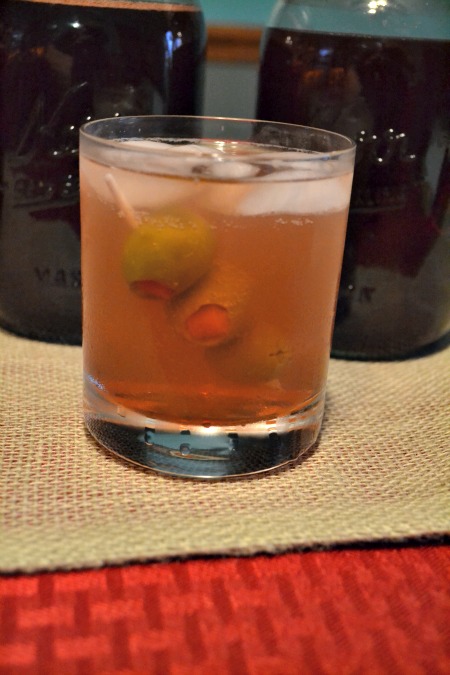 From a whiskey old fashioned sour with olives to a brandy old fashioned sweet with fruit there is an old fashioned for every taste. Just recently I had a breakfast old fashioned, at breakfast, cuz it was Sunday in Wisconsin and that is just how we roll. It was a hand muddled brandy old fashioned, standard orange and cherry muddled with sugar and bitters with brandy but they used orange juice as a mixer instead of soda. It was really good but I would definitely have it with whiskey next time because I am a whiskey man.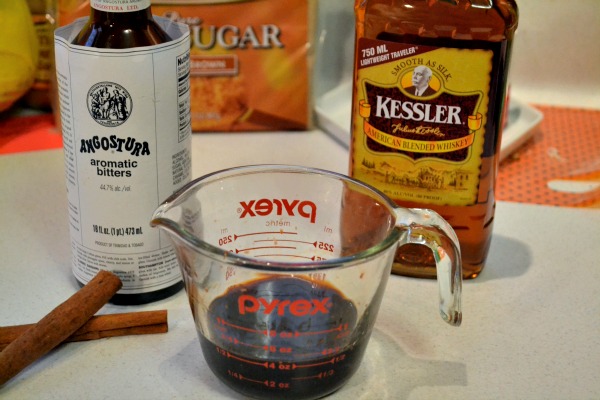 Just like all those other great unique combinations here is one for you to try at home. This is my mom's homemade old fashioned mix recipe that uses a little bit of cinnamon for a different twist. It is really easy to make and takes only a few minutes to throw together. This recipe makes 7 cups of old fashioned mix and you only use about a half ounce per cocktail so it will last you a long time. It stores easily in mason jars or any sealed container and does not require refrigeration. This makes really delicious old fashions, add a splash of cherry juice when mixing for a sweeter old fashioned or leave out the cherry juice and mix it with 50/50 soda for an old fashioned sour and add some olives.
No matter how you mix them old fashions are delicious drinks that are much more than a simple glass full of liquid. For me the old fashioned symbolizes family, friends, good food, great times, and wonderful memories. Start a new holiday or weekend tradition by making some old fashions of your own! Remember, always drink responsibly.
| | | |
| --- | --- | --- |
| Homemade Old Fashioned Mix | | Print |
Prep time:
Cook time:
Total time:
Ingredients
4 C Sugar
4 C Water
1 TBS Packed brown sugar
½ C Angostura Bitters
2-4 Cinnamon sticks
Instructions
In 3 quart sauce pan combine sugar, water, brown sugar, and bitters.
Cook over medium heat until small bubbles start to form DO NOT BOIL!
Add 1 large or 2 small cinnamon sticks to each jar and pour hot mixture over them.
Let cool in open jars at room temp then seal the jars and store in a cool dry place no refrigeration needed. Enjoy!
I am the husband of the Geek and the beard behind the blog! I really enjoy writing about my family and all of my interests. I will be sharing everything from great grilling recipes to the perfect beer for the season.