Despite the fact that I had no time in our extremely busy Summer schedule (as you're reading this AJ and I in California for a business vacation,) I some how managed to pull together Aliceana's puppy dog themed birthday party. Phew! Last year I went way overboard and I wasn't able to enjoy myself at all, so this year I definitely toned it back, a lot. Instead of DIY everything I cheated and used the party outlet and the dollar store to help me out with the theme. This year every one had a lot more fun, and Aliceana was completely spoiled! (I'm pretty sure my Grandma bought her every single Frozen toy that's out there, and we splurged and bought her a tablet.) This post contains affiliate links for your shopping convenience!
I did make her cake though! I made this funfetti cake from scratch, and I topped it with my favorite whipped buttercream frosting recipe and some colorful heart sprinkles. I loved this frosting, because it's so fluffy that you don't have to worry about the frosting looking all pristine and uniform (I hate decorating desserts!)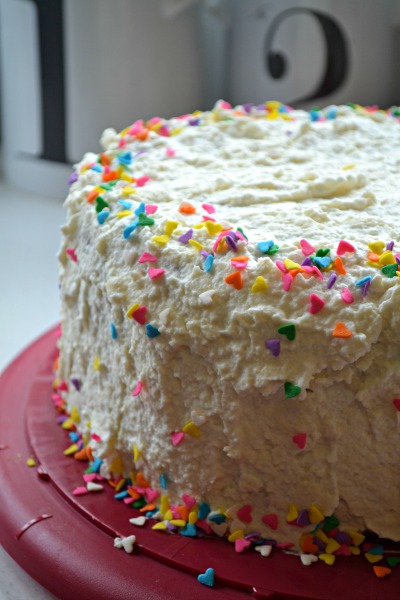 I went overboard on cupcakes too. They were devoured extremely quickly. I made chocolate cupcakes with chocolate frosting and topped them with Reeses Puffs cereal so they would resemble dog food.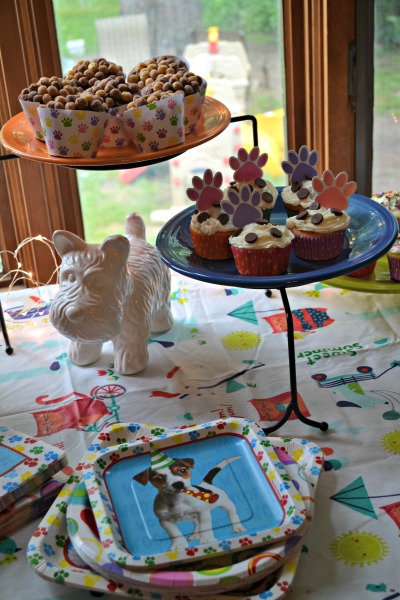 I think they turned out pretty cute!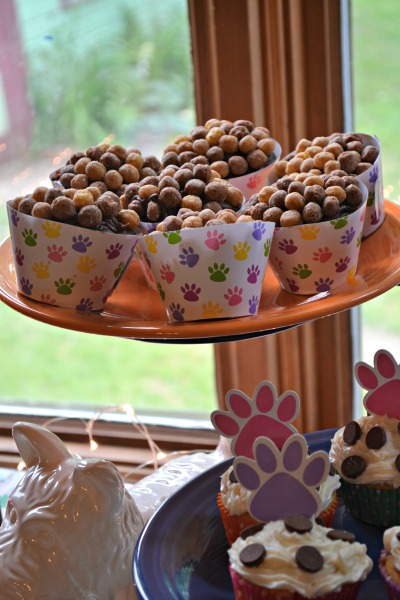 I made lemon cupcakes and put chocolate chips upside down so they would look like dalmatian spots.

I'm pretty sure you need Puppy Chow at a puppy dog themed birthday party. (I think I ended up eating the majority of it, I love love love puppy chow.)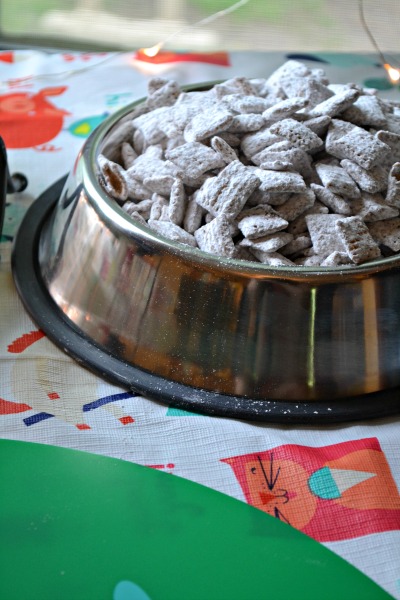 Yes, I served snacks in dog bowls. I found these great dog bowls at the dollar store. Our dogs were a little confused as to why the dog food bowls were up so high. Trio would occasionally steal a chip from the table top if someone dropped one.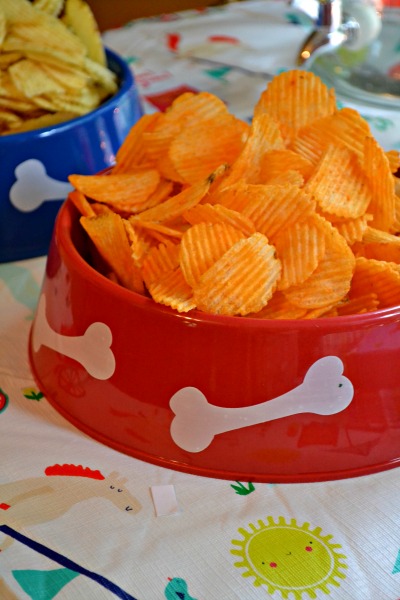 For the top of Aliceana's cake I bought a couple Paw Patrol toys. She loved seeing Rubble and Marshall on top of her cake. She had helped me pick out her candle at Target that week, she kept finding it in the kitchen and would proudly say "TWO!" every time she saw it all week long, I think she was excited to see it in action on her cake. Plus, we had our own fire dog on the cake in case the flames got out of control. 😉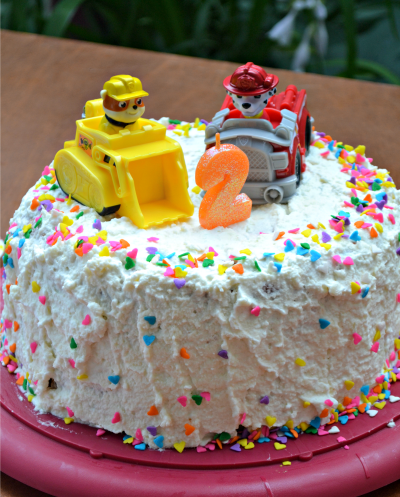 AJ helped her blow out the candle, which wasn't working too well. The wind ended up blowing it out after about a minute of attempts.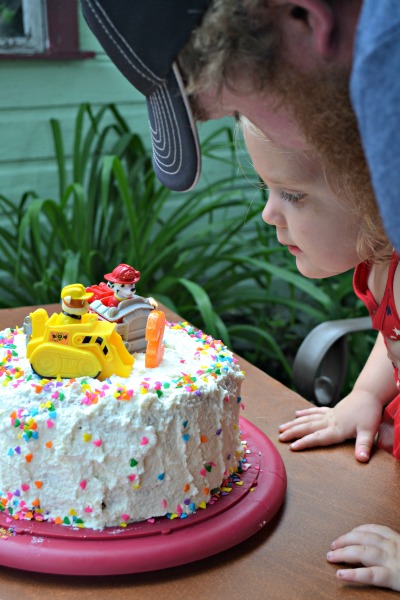 Naturally she enjoyed the cake in wings and a tutu, because it's not everyday that you turn two!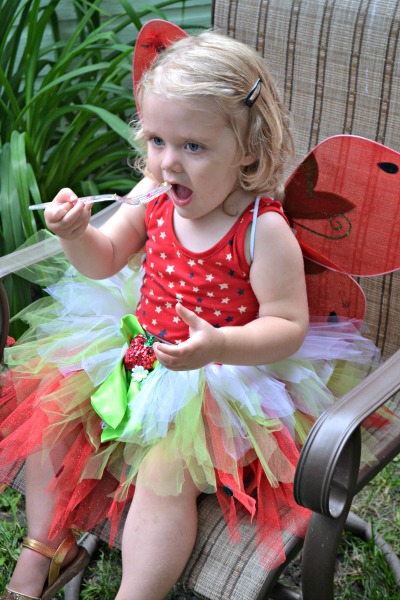 We all had so much fun. It feels a little bit like the two year old "switch" turned on pretty quickly. She's being even more grown up than normal. She even learned how to climb our tall dining room chairs, she doesn't know how to get down yet though, so she kind of just traps herself up there and waits for help down.
I still can't believe that I have a two year old, when did that happen!?
Have you hosted any fun kids themed Summer parties? Let me know in the comments below. I love hearing about kids parties!!
Written by, Brittany, the geek behind the blog. I share lots of recipes, my thoughts on the latest tech gadgets, my favorite geeky games, and snippets of life as a Work-at-home mom.