This shop has been compensated by Collective Bias, Inc. and its advertiser. All opinions are mine alone. #TeaProudly #CollectiveBias​​ #BigelowIcedTea
Sitting outside in the summer is something I wait months for, so naturally I want to be outside even if it's outrageously warm. Those are the days when it's nice to relax outside with an iced tea. Let me tell you about the most refreshing iced tea I've ever had. It starts with peppermint tea,then you add fresh squeezed watermelon juice, lime, and a bit of honey.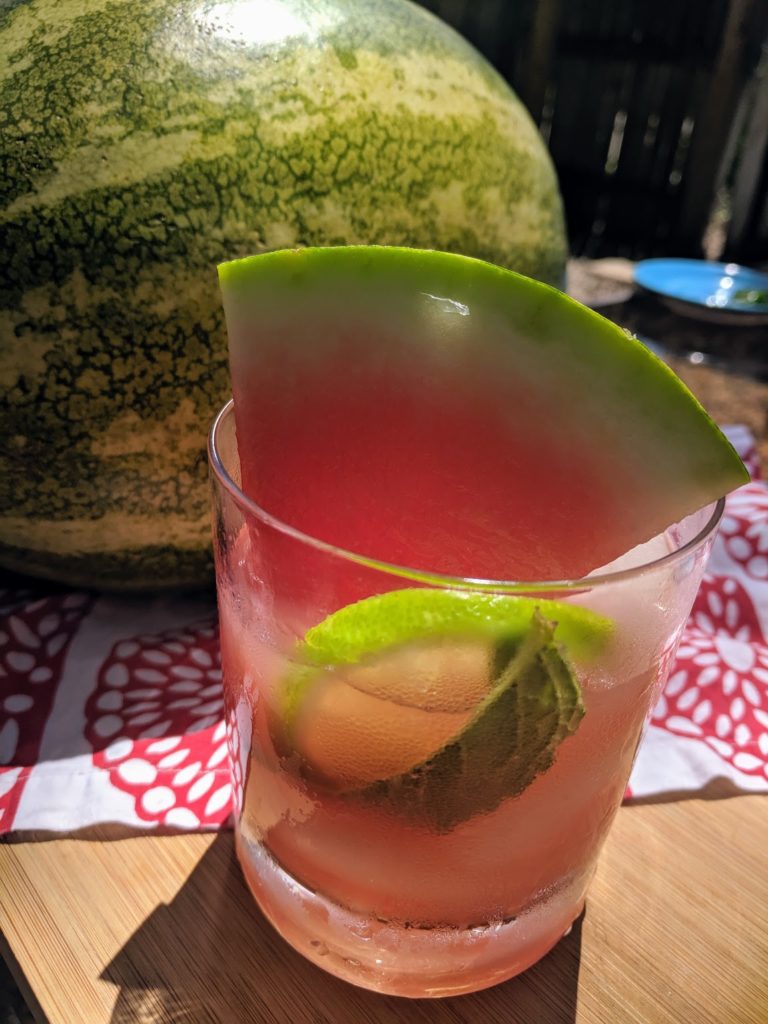 The mint from the peppermint tea shines through beautifully to make this such a tasty drink, and it's caffeine free, so it's kid friendly too.
I love using Bigelow Tea. Bigelow Tea is always my #1 choice of tea, not only is it affordable and delicious, it comes in a huge variety of flavors. The foil packaging is perfect for keeping the freshness of the tea.
Interested in trying out the Bigelow Tea offerings? Hover over the photo to click through to Walmart.com for purchasing.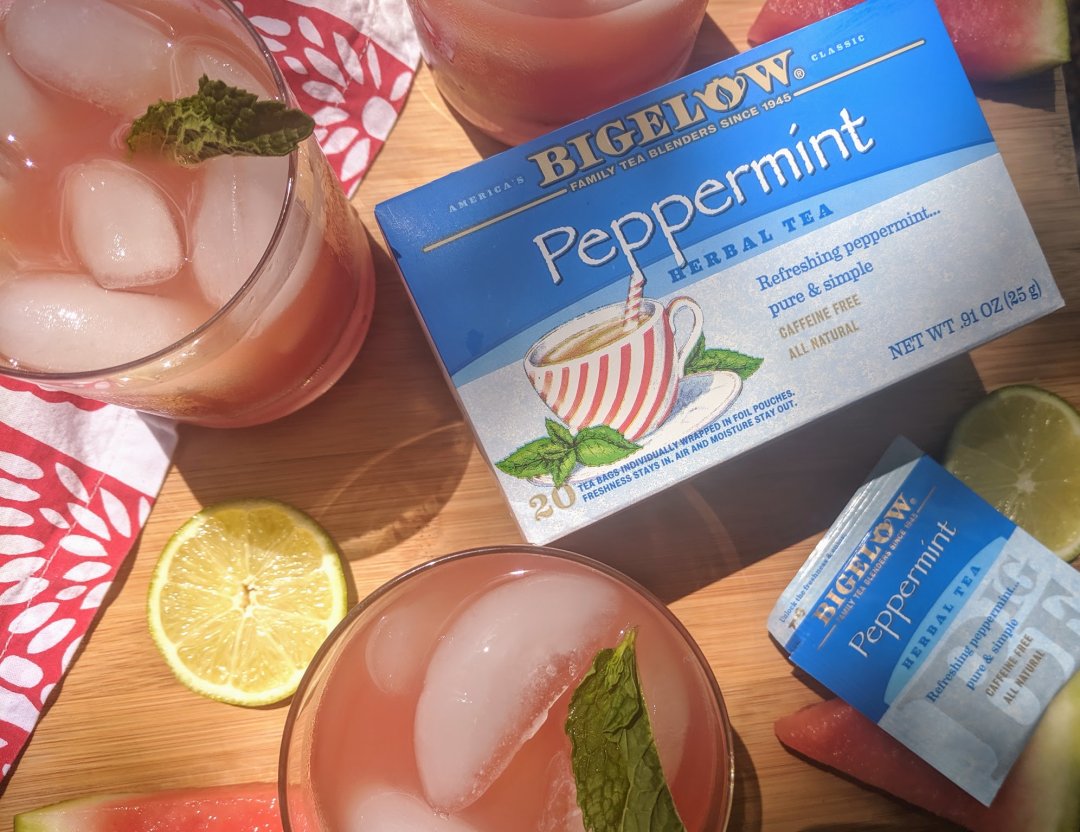 I bought Bigelow Peppermint tea and the rest of the ingredients for watermelon mint iced tea at Walmart.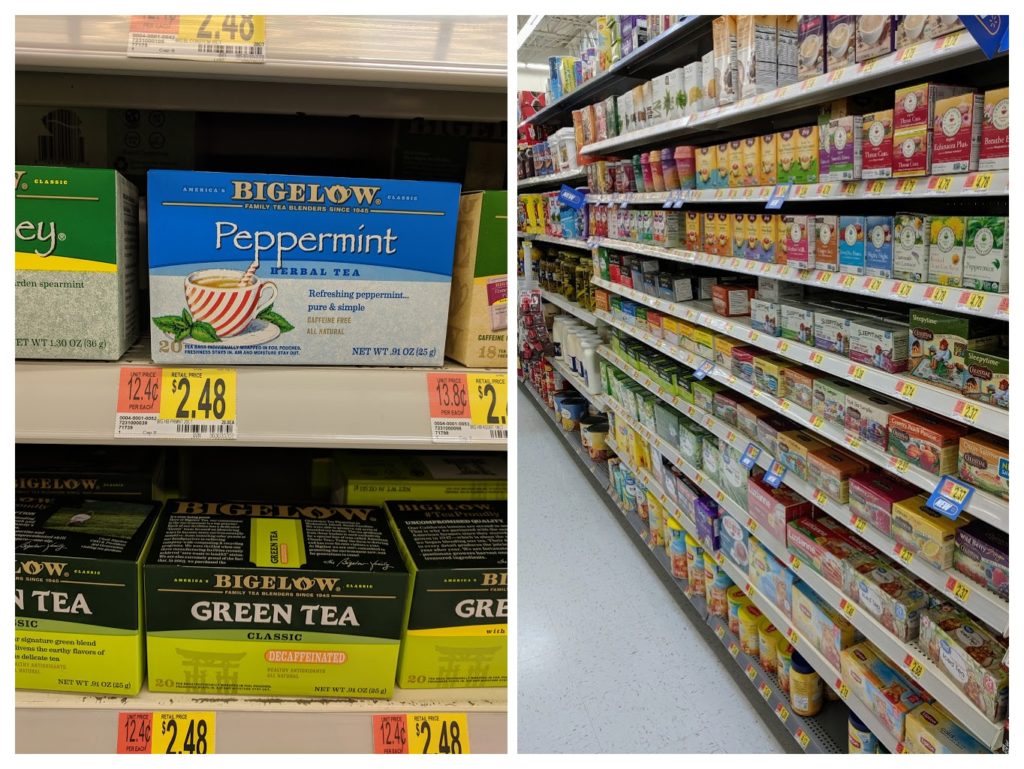 First you start out by steeping the tea according to the instructions on the package, I used 4 bags of Peppermint Bigelow Tea in 3 cups of water. Once the tea has steeped, remove the tea bags and add honey. Refrigerate the tea and honey mixture for at least an hour.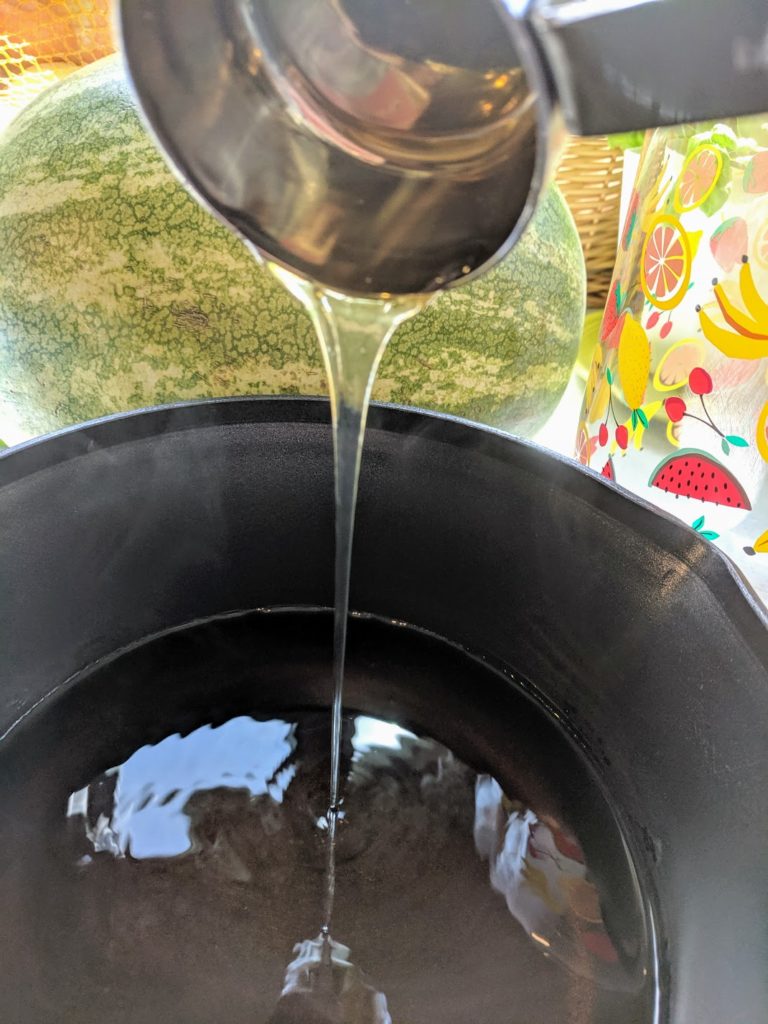 Next, work on your watermelon. I used about half of a medium sized watermelon to get 6 cups worth of watermelon pieces.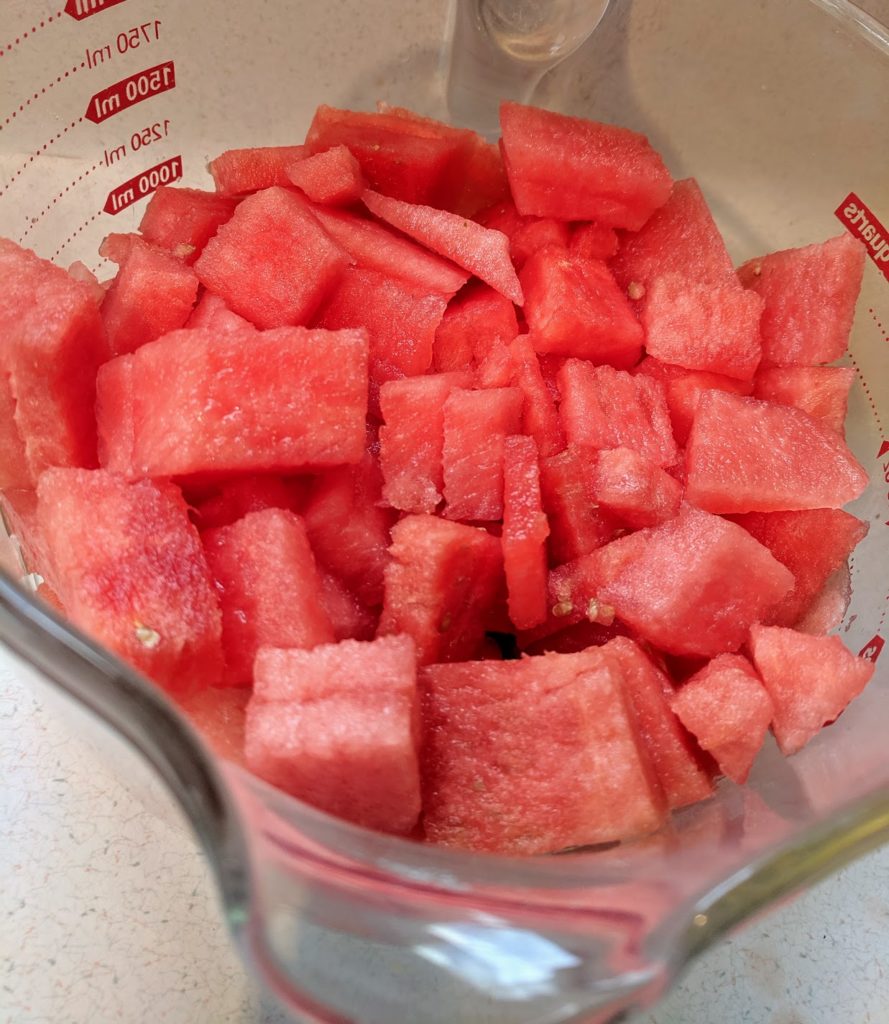 I then used a food processor to puree the watermelon in 2 cup batches, then I strained the watermelon until I had about 3 cups of watermelon juice. I added 1 juiced lime into this mixture, and put it in the refrigerator to chill until the iced tea was ready. This was a little bit messy, but not too bad.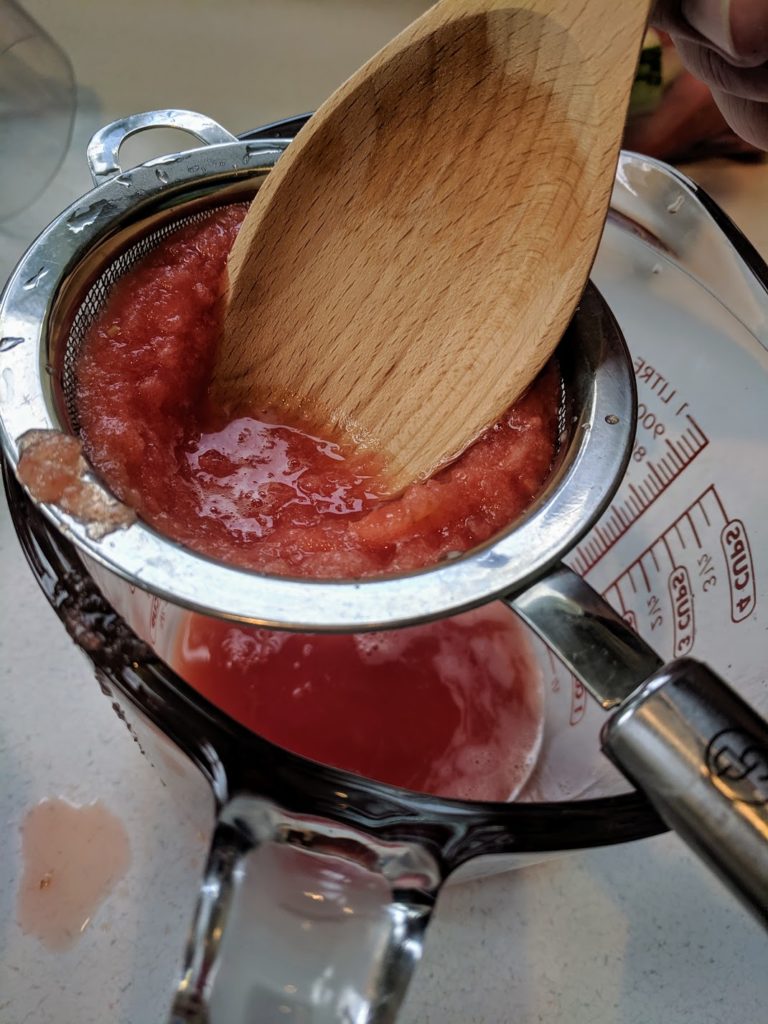 Once the iced tea was cold enough, I stirred in the watermelon and lime juice mixture. I filled glasses with ice and poured the tea over the top, then I drizzled a little bit more honey for a little added sweetness and garnished with a mint leaf, you can garnish with watermelon and lime too if you would like.
It tasted as fresh and refreshing as it looked. The hardest part was pureeing the watermelon and it only took about 20 minutes to cut, puree, strain, and clean up the mess. The best part is that we had extra watermelon to enjoy outside while our tea and juices were chilling.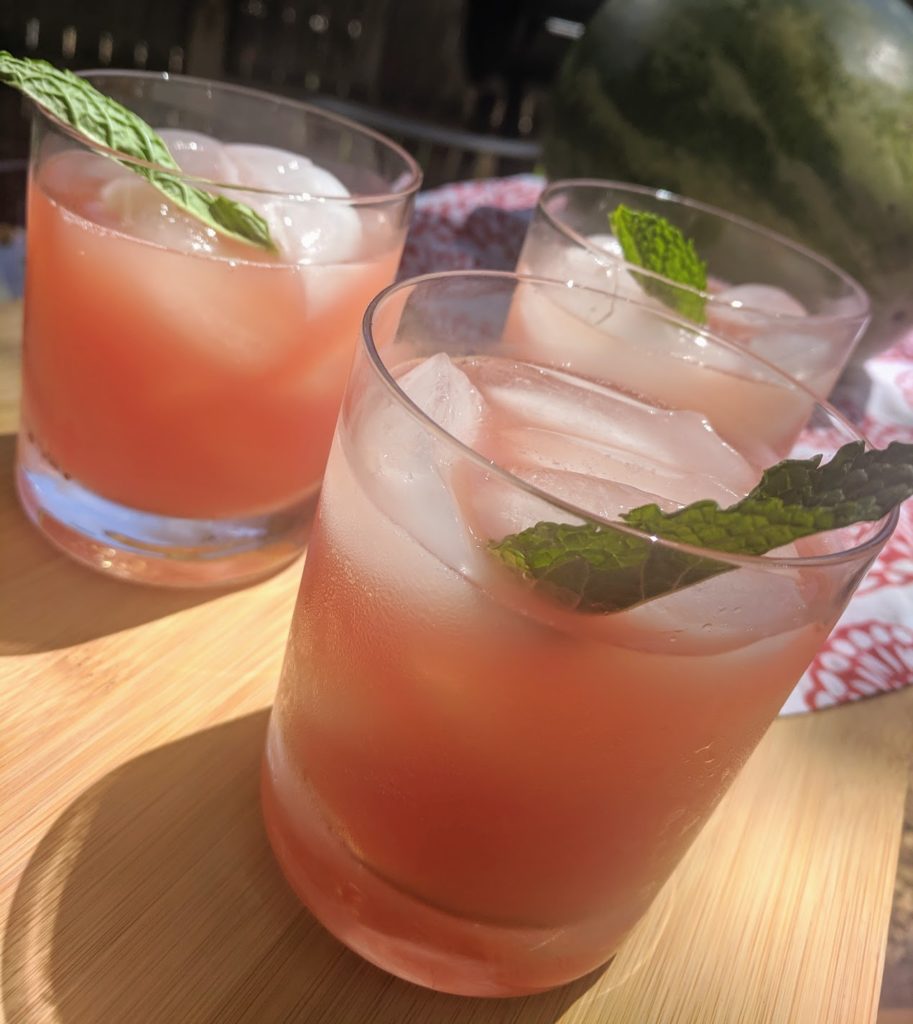 | | | |
| --- | --- | --- |
| Mint and watermelon iced tea | | Print |
Ingredients
4 Peppermint Bigelow Tea bags
3 cups of water
6 cups of watermelon diced (about ½ of a medium watermelon)
1 lime
¼ cup honey
mint leaves and additional honey to drizzle as garnish
Instructions
Steep peppermint tea in 3 cups of boiling water for 8 minutes.
Add honey and stir to dissolve, refrigerate mixture for at least 1 hour.
Puree and strain watermelon, discarding pulp.
Juice one lime and add to watermelon juice. Chill mixture.
Combine tea and watermelon mixture.
Serve over ice, drizzle with honey, garnish with mint and enjoy!
What is your favorite kind of iced tea to enjoy on sunny summer days? Let me know in the comments below! Remember to pin this post to save this recipe for later!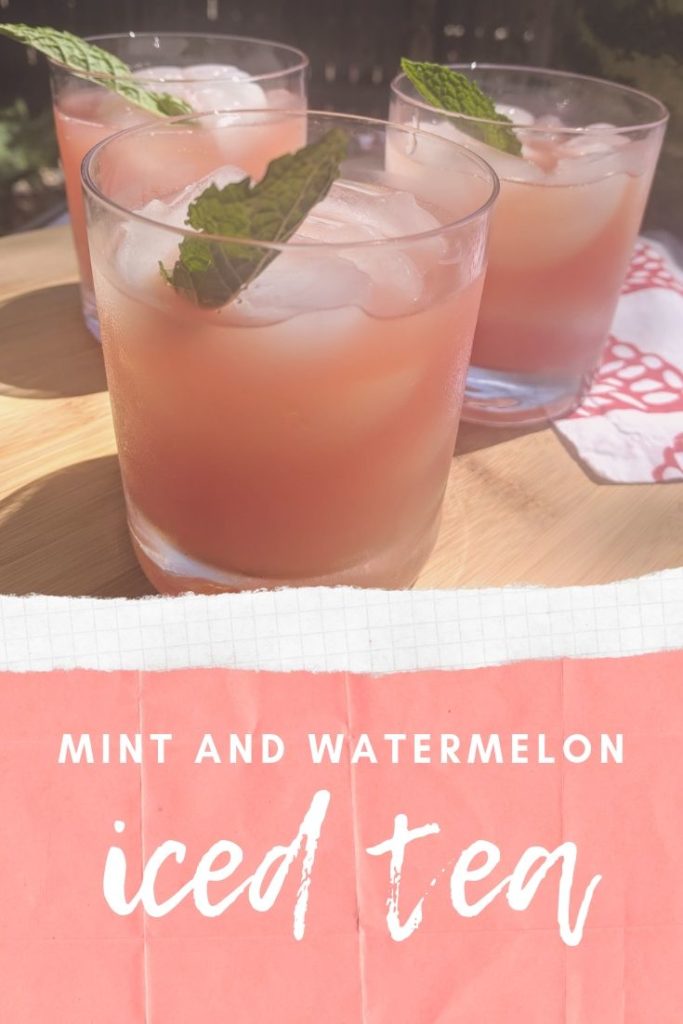 Written by, Brittany, the geek behind the blog. I share lots of recipes, my thoughts on the latest tech gadgets, my favorite geeky games, and snippets of life as a Work-at-home mom.